MixCon is the world's only convention that's all about music mixing. As MixCon enters it's final week, check these out —
BT Interview: Secrets of Stutter Edit 2
In a very special virtual MixCon 2020 online event, we interviewed trance pioneer BT (
https://www.btmusic.com/
) about the plugin that sprang from his sonic invention, Stutter Edit 2 (
https://www.izotope.com/en/products/s…
) Joining BT and SonicScoop's David Weiss is Josh Kipersztok, Sound Designer for iZotope who collaborated closely with BT on SE2's development.
https://youtu.be/jKIWY4s9diE
Producer and Mixer Managers: Guiding Audio Careers [MixCon Panel]
Join five top music industry insiders as they discuss the role of Producer Managers. Moderated by Maureen Droney and sponsored by the Producer & Engineers Wing of the GRAMMY foundation. Find out what they do to help their clients get ahead, their criteria for getting onto their roster, how to get into the business of producer management, and much more! Panelists include: Trina Marie Bowman (LVE-Enterprises) Joe D'Ambrosio (JD Management) Jerimaya Grabher (Global Positioning Services) Jr Regisford (New Heights Entertainment) Collectively, their current and former clients include Tony Visconti, Hugh Padgham, Elliot Scheiner, Frank Filipetti, Kevin Killen, Vance Powell, Ethan Johns, Joe Chiccarelli, Harvey Mason Jr., Tommy Brown, Eric Hudson, Mike Daley, Dewain Whitmore, Greg Fidelman, Matty Green, Tucker Martine, Ryan Hewitt, RedOne, Adam Anders, Derryck "Big Tank" Thornton, and Destyn Hill.
https://youtu.be/dZgpKFTFTDE
How to Optimize Your Studio for Remote Music Production [MixCon Panel]
MixCon 2020 and B&H present "Optimizing Your Studio for Remote Audio Production." Whether you're producing music, podcasts, voiceovers, audio post, streaming media, and more, the current pandemic has made mastery of remote audio production techniques absolutely vital. This essential panel delves into the techniques, gear and mindset needed to make the most of remote audio production.
https://youtu.be/FbhdtiU8uDs
September – October, 2020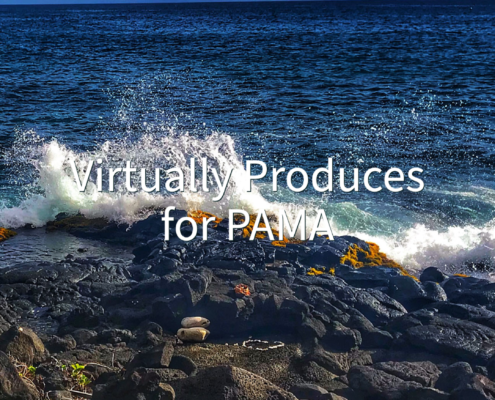 Meet our next client spotlight feature, PAMA | Professional Audio Manufacturers Alliance!
https://kmdpro.com/wp-content/uploads/2021/03/LinkedIn-PAMA-FINAL.png
1920
1080
kmd
https://kmdpro.com/wp-content/uploads/2018/01/KMDblue-medium-logo.png
kmd
2021-03-01 15:22:13
2021-03-01 15:25:05
Client Spotlight Experience: PAMA Alliance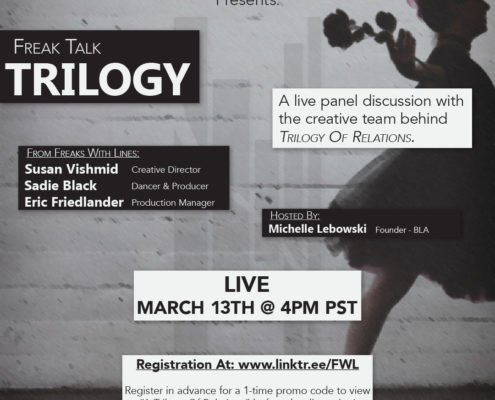 Join us as creative team members Susan Vishmid, Sadie Black and Eric Friedlander share their experience creating original ballet content for a digital audience and discuss some of the processes behind the performances that helped Freaks With Lines® produce new works amid the challenges of 2020.
https://kmdpro.com/wp-content/uploads/2021/03/unnamed-7.jpg
1080
1080
kmd
https://kmdpro.com/wp-content/uploads/2018/01/KMDblue-medium-logo.png
kmd
2021-03-01 15:13:51
2021-03-01 15:13:51
Freaks with Lines Presents: Freak Talk Trilogy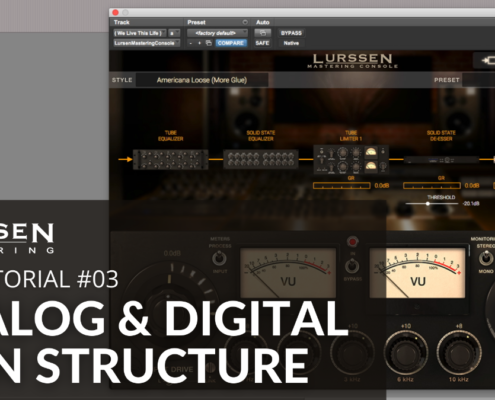 In Analog and Digital Gain Structure, Lurssen Mastering shares a rundown of how they apply their own unique gain staging practices using the custom analog console and how that translates to the digital realm when using the LMC Plug-in.
https://kmdpro.com/wp-content/uploads/2021/03/unnamed-11.png
675
1200
kmd
https://kmdpro.com/wp-content/uploads/2018/01/KMDblue-medium-logo.png
kmd
2021-03-01 15:11:23
2021-03-01 15:11:23
Lurssen Mastering Presents: Analog and Digital Gain Structure