PPP Loans for Freelancers and Production Companies
Post New York Alliance (PNYA) will offer advice on how independent contractors and post-production companies can get help through the Small Business Administration's Paycheck Protection Plan (PPP) in the next edition of Post Break.
A panel of business owners and financial experts will discuss who's eligible, how to apply and how to seek forgiveness for loans from the program, part of the federal government's pandemic relief measures.
Begun last year, the SBA's PPP program provides loans to businesses to keep their workforces employed during the Covid crisis. The current round of loans, which ends March 31, is designed to favor the smallest businesses, those with fewer than 20 employees, and independent contractors. Qualifiers can get loans to cover payroll and related costs and may be eligible for loan forgiveness. Post Break panelists Andrew Bly, CEO of The Molecule VFX; Steven Zelin, Managing Member of Zelin & Associates CPA and Mike Noble, owner, producer and editor at Lost Creek Creative, will share their experiences with the program and offer tips on how to get help. The session will be moderated by picture editor and PNYA events committee member Carl Marxer.
Following the webinar, attendees will have an opportunity to join small, virtual breakout groups for discussion and networking.
Panelists:
Andrew Bly (CEO, The Molecule VFX) co-founded The Molecule in 2005. His many credits include Unbreakable Kimmy Schmidt (Netflix), Billions (Showtime), Dickinson (Apple), Da 5 Bloods (Netflix), The Plot Against America (HBO) and Five Feet Apart (Lionsgate). An active member of the visual effects and post-production communities, he has served as a board member of Post New York Alliance and Chair of the New York chapter of the Visual Effects Society. He has worked with lawmakers, nonprofits and other parties in New York and Los Angeles on behalf of the industry and working artists.
Steven Zelin (Managing Member, Zelin & Associates CPA), who is known as the Singing CPA, leads a firm that provides specialized financial services, including bookkeeping and tax preparation, to artists, musicians and others in creative businesses. He is also an independent singer/songwriter who has been featured in the New York Times, ABC Nightline, CBS News, The New York Daily News, and the Wall Street Journal.
Mike Noble (Owner/Producer/Editor, Lost Creek Creative, LLC) leads a creative hub that provides content and services to Discovery Channel, Science Channel, Animal Planet, Syfy Channel, USA Network, TV One, History Channel, Lifetime and more.  He began his career in Washington, DC as a documentary film editor and associate producer with credits including Tesla: Master of Lightning and Korean War Stories with Walter Cronkite. At Discovery Communications, he was supervising editor for numerous series. He also served as supervisor of Discovery's Production Center.
Moderator:
Carl Marxer is a freelance picture editor with clients including Gigantic Pictures, Buttons Studio, Hearst and other independent producers in the New York City area. He has worked for Vice Media, Meredith, and CNN. Marxer recently finished Vamik's Room, a documentary that profile five-time Nobel Prize nominee Vamik Voltan, a psychologist specializing in international conflict resolution. The film has been screened at the Montreal Film Festival, New Haven Documentary Film Festival and the Global Health Film Festival.
March 11, 4:00 p.m. EST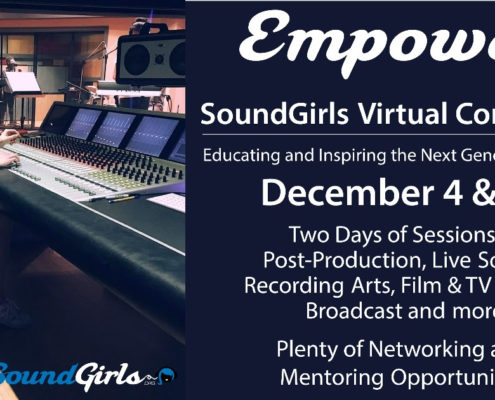 The SoundGirls Virtual Conference is open to all people with a passion for audio. The is a two-day event designed for audio veterans and rookies alike, providing tools, resources, and expertise of industry professionals to inspire and empower the next generation of professional audio engineers. 
https://kmdpro.com/wp-content/uploads/2021/09/unnamed-7.jpg
630
1200
kmd
https://kmdpro.com/wp-content/uploads/2021/04/KMDlogo2021_blu-300x133.png
kmd
2021-09-13 15:59:17
2021-09-13 15:59:17
SoundGirls Virtual Conference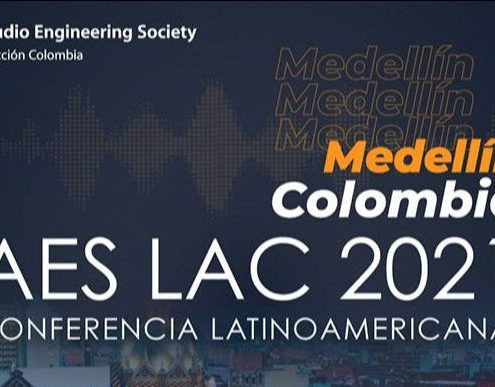 Join WSDG for their full schedule of offerings at AES LAC 2021.
https://kmdpro.com/wp-content/uploads/2021/09/unnamed-6.jpg
387
700
kmd
https://kmdpro.com/wp-content/uploads/2021/04/KMDlogo2021_blu-300x133.png
kmd
2021-09-13 15:56:27
2021-09-13 15:56:27
AES LAC 2021: WSDG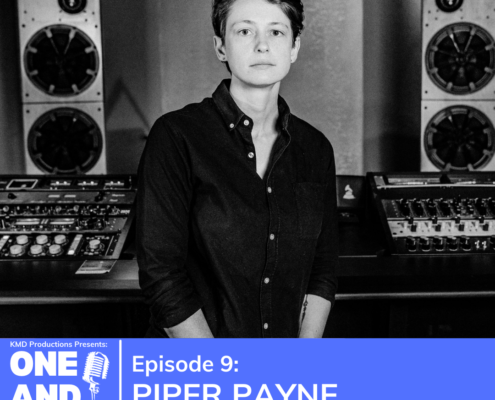 Need some new BBQ-ing techniques? Perhaps you're new to beer & wanna dip your toes in, but don't know where to start? Piper Payne has you covered! The Master of Mastering & Educator is our next guest on One and Dunn.
https://kmdpro.com/wp-content/uploads/2021/09/Piper-One-n-Dunn-Insta-1.png
1080
1080
kmd
https://kmdpro.com/wp-content/uploads/2021/04/KMDlogo2021_blu-300x133.png
kmd
2021-09-13 15:52:30
2021-09-13 15:52:30
One and Dunn™ with Piper Payne